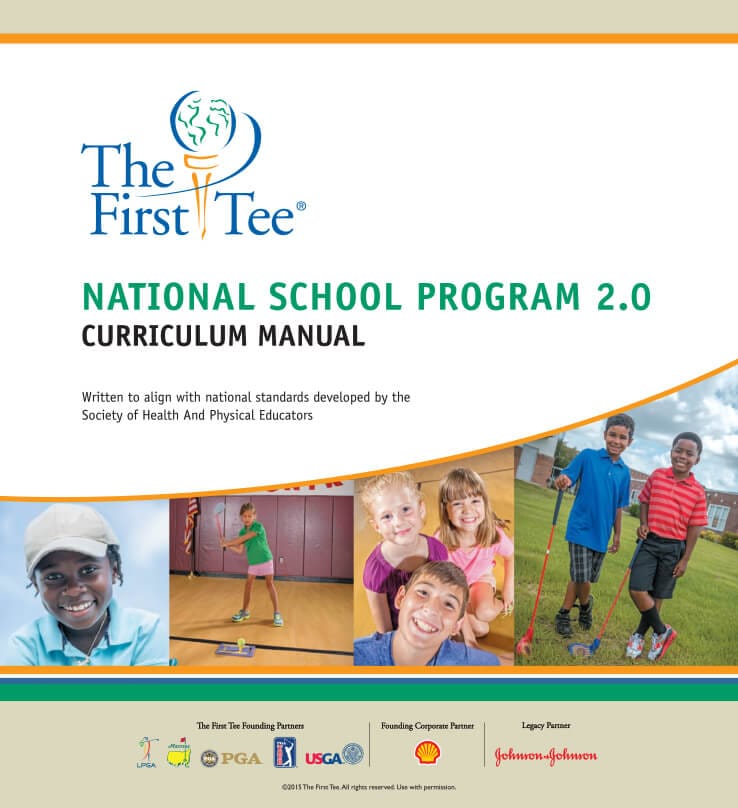 The First Tee National School Program provides physical educators with everything they need to get started. The curriculum lesson plans integrate basic golf motor skills, core values and healthy habits.
Our lesson plans are based around four primary areas:
Developmental approach to teaching and learning
Motor skill and concept learning
Character and health education – personal and social responsibility
Lifelong activity
Developing Motor Skills Through Golf
Elementary students actively engage in motor skill learning including how to hold, set up and swing safely as associated with striking a ball using a long-handled implement to a target.  Striking is taught through the basic golf skills of putt, chip, pitch and full swing in gradual, safe progression to align with students' developmental process. Cue word sequences are taught to enable students to better understand the body positions for performing the critical elements of each skill.
Character Education and Healthy Choices
Each lesson also includes one of The First Tee Nine Core Values and Nine Healthy Habits are included bringing depth and optimizing the learning process.
Nine Core Values: honesty, integrity, sportsmanship, respect, confidence, responsibility, perseverance, courtesy, and judgment
Nine Healthy Habits: play, energy, safety, mind, family, vision, friends, school, community